The Just proof of God maps our rational knowledge system to assist fair trials on reality. A complete map must cover all orders of evidence, and labyrinths of reason that bestride the orders, and gates or exit arguments that lead between labyrinths.
Finding the true terms to our existence is a life and death issue as chapter 6 reminds by a tongue in cheek "Introduction to sane thought".. The value of opinions about reality rests on whether they are backed by a universal or global theory of the map so that the opinion may be said to be justified or sane. Modern science is not justified as it ignores orders of evidence and labyrinths of reason in order to model a natural cosmology. The overview that the map provides makes obvious that natural cosmology cannot abide with fair trial scrutiny.
Front Cover
Back Cover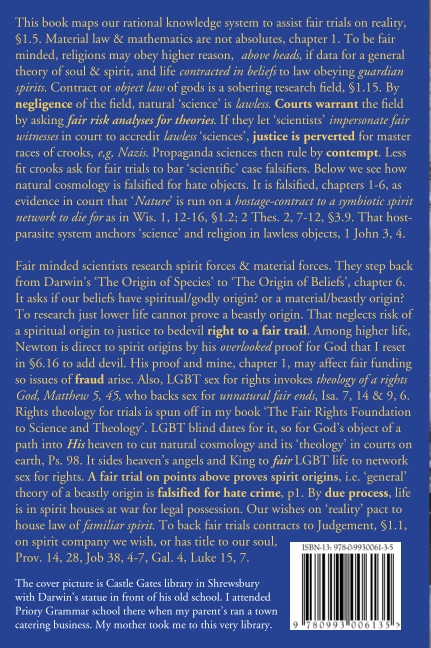 My books may be found on Amazon by typing 'Stephen Foord Books' into the search box.